Welcome to Healthy Visions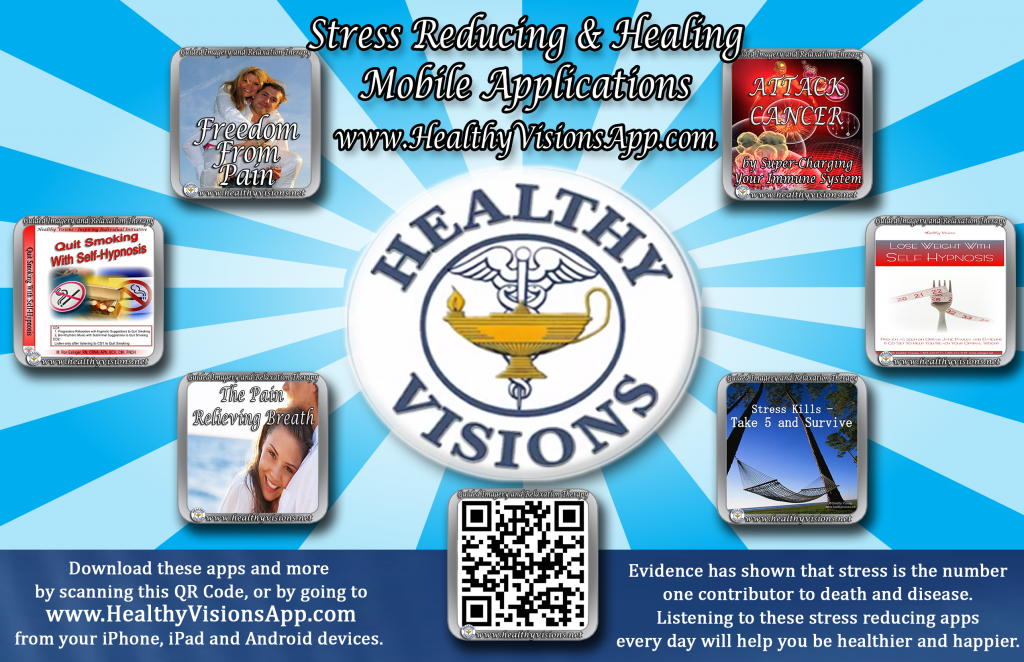 Download the following apps and more by scanning the above QR code, or by going to healthyvisionsapp.com from your iPhone, iPad, and Android devices.
Evidence has shown that stress is the number one contributor to death and disease.
Listening to these stress reducing apps every day will help you be healthier, happier, more relaxed, more content and calmer.
Quit Smoking with Self- Hypnosis
Lose Weight with Self-Hypnosis
Stress Kills – Take 5 and Survive
Attack Cancer
Colon Cancer
The Pain Relieving Breath

Gaining Self-Confidence
Subliminal Weight Loss
Say Goodnight to Insomnia
Dental Visits a Pleasure
Relax Before Surgery
The Healing Color of Orange
      You can also order these same programs in CD format and more, from www.healthyvisions.net
About Author